This post is sponsored by Lowe's. All opinions expressed are my own. Thanks for supporting the brands that keep The Crafted Life making!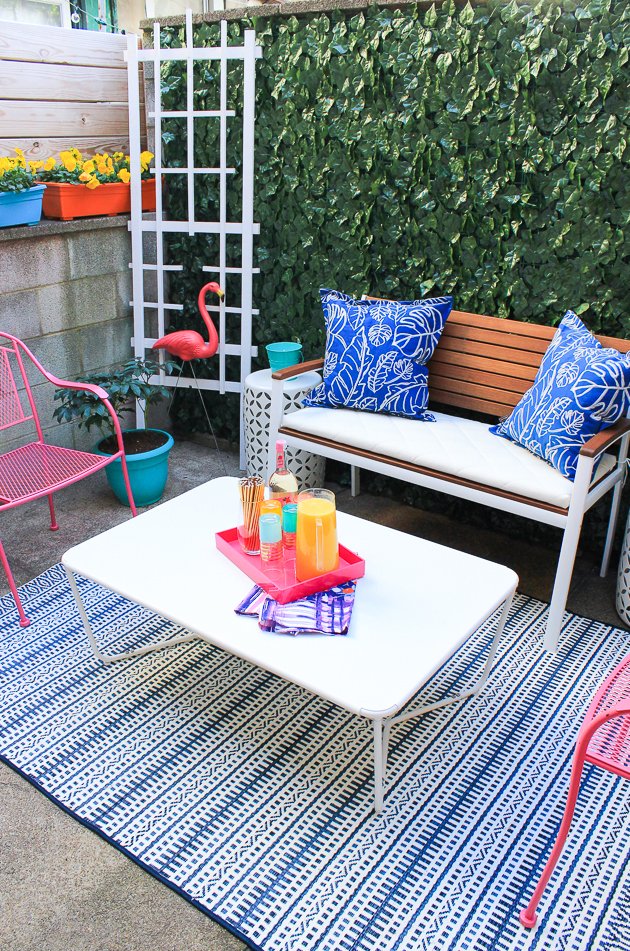 Guys! I am so beyond excited to share my patio makeover with you today! I really didn't think it was possible to make my concrete apartment space into something beautiful, but now it's possibly my favorite space that I've ever decorated. And y'all, everything I did is completely renter friendly, so you can recreate the look for yourself without worrying about upsetting your landlord. If you want to send me wine as a thank you, just email me for my address, k?
Now, on to the makeover!
Okay, so let's talk about the before. There were a few issues with my previous space. First, the astroturf and table just didn't weather well through the winter. Not only that, but they made the space feel super small since it was only a table for two in the corner. So much of my patio was left unused and I rarely found myself using the space because of it. 
And while I had high hopes for the chalk wall, only part of it remained after a few months. It took so long to do in the first place, that re-chalking time and time again just wasn't going to happen. Who has time for that, ya know? I needed a solution to cover the ugly brick without damaging or painting since I'm a renter and I finally found one!
It turns out there's such a thing has decorative fencing. The whole thing weighs about 5 lbs and I was able to tack it into the concrete with two nails (after drilling two tiny holes in the corners). Such a dream!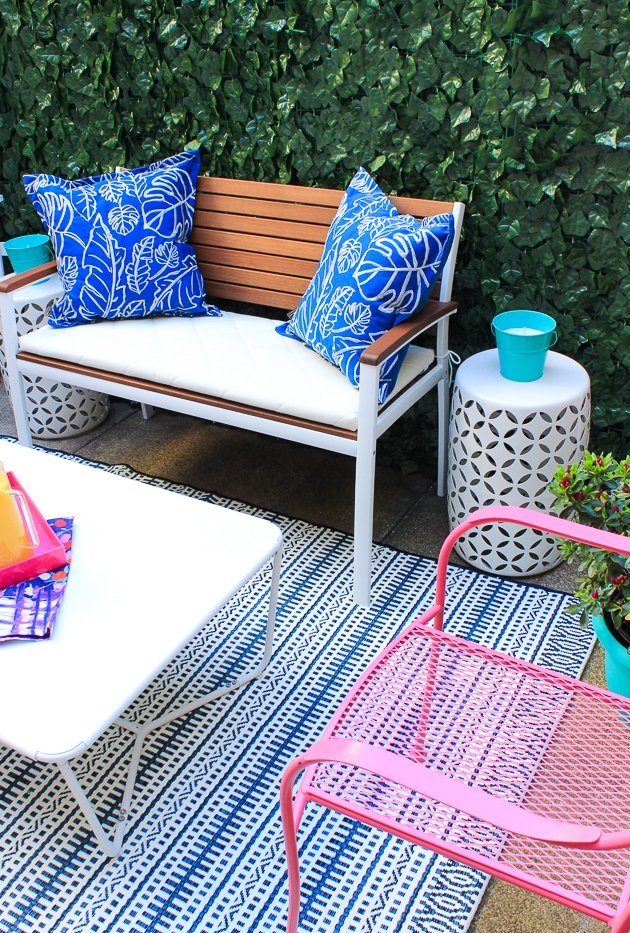 Once the wall was taken care of, I needed to furnish the space. Since I basically needed everything from furniture, to plants and spray paint, etc, I just made one giant trip to Lowe's. PS you can hover the images in this post for product links!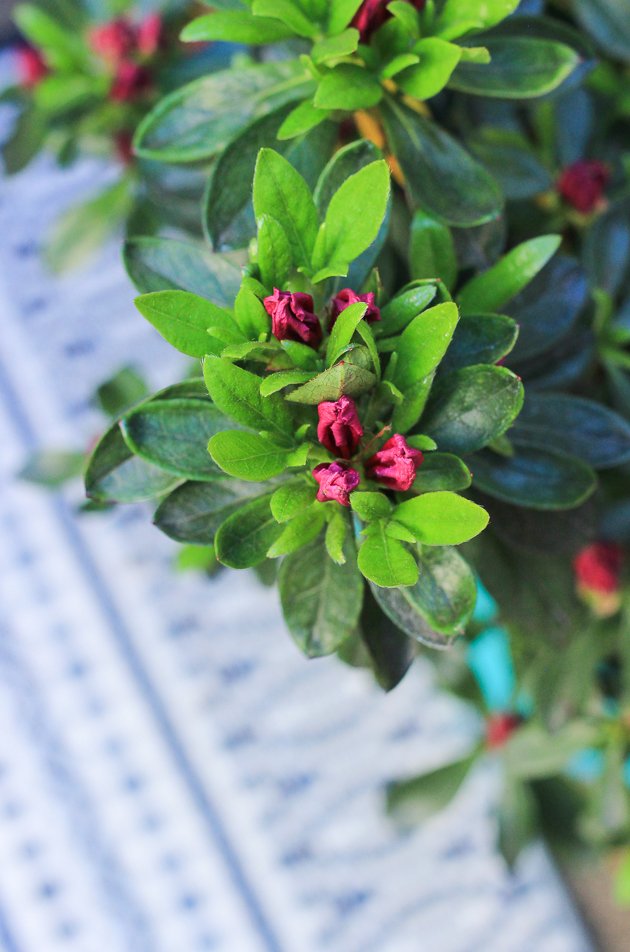 I really love having people over, so I wanted to make the space open and inviting. I added more seating with a bench, then painted a few chairs that could move around or be stacked depending on how many guests were over.
I'm not sure how long I'll be able to keep them alive, but I also picked up a few plants (one is a peony bush!) and some pansies for my flower boxes to bring a bit more color into the space. With a few comfy pillows and citronella candles, the space is more than ready for some long hangout sessions.
And that's it! I've already been outside more in the past week than I ever did with my previous space which is a great sign. I'd love to hear what you think though! Have you given or plan to give your patio a spring makeover this year?