This post is sponsored by Lowe's. All opinions expressed are my own. Thanks for supporting the brands that keep The Crafted Life making!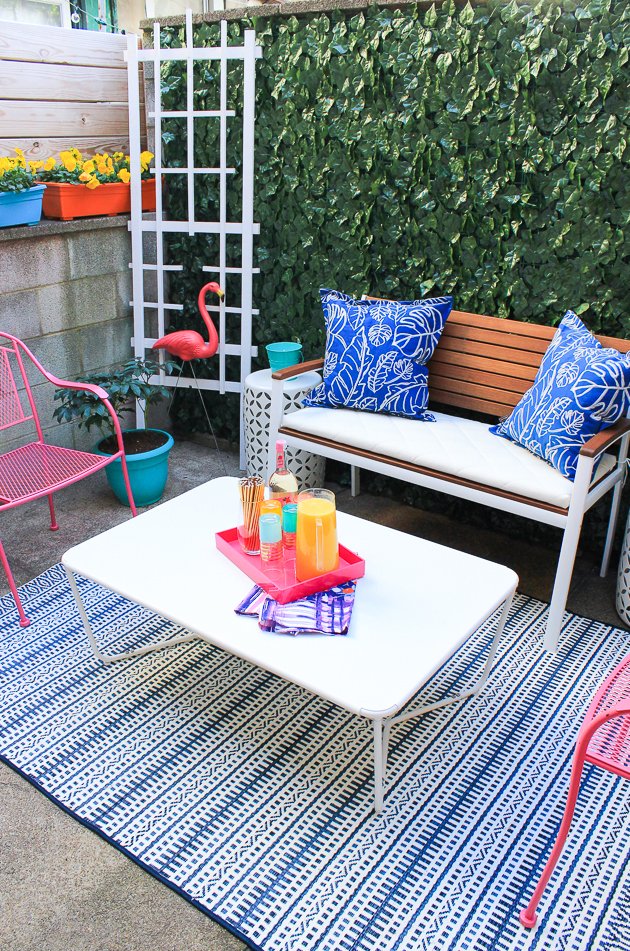 Guys! I am so beyond excited to share my patio makeover with you today! I really didn't think it was possible to make my concrete apartment space into something beautiful, but now it's possibly my favorite space that I've ever decorated. And y'all, everything I did is completely renter friendly, so you can recreate the look for yourself without worrying about upsetting your landlord. If you want to send me wine as a thank you, just email me for my address, k?
Now, on to the makeover!
Okay, so let's talk about the before. There were a few issues with my previous space. First, the astroturf and table just didn't weather well through the winter. Not only that, but they made the space feel super small since it was only a table for two in the corner. So much of my patio was left unused and I rarely found myself using the space because of it.  Continue reading…